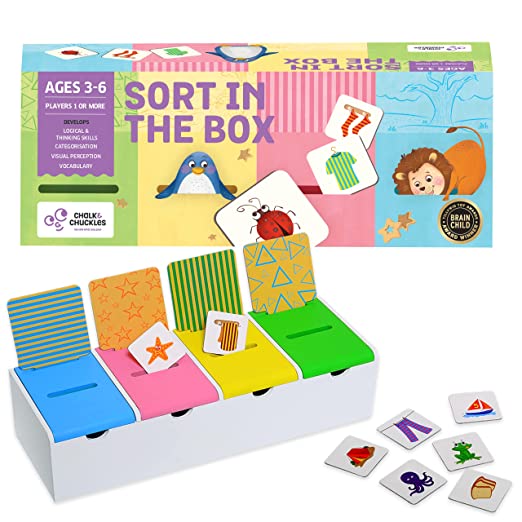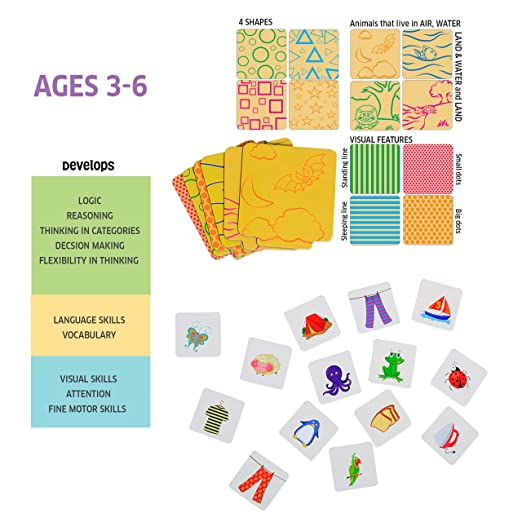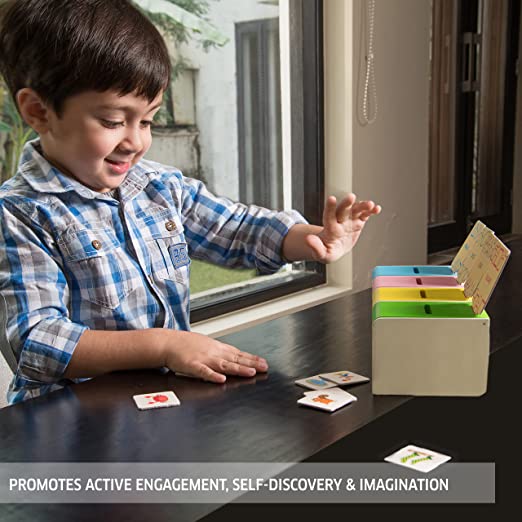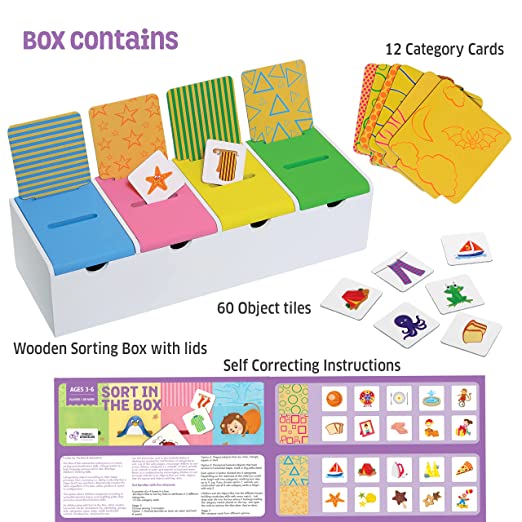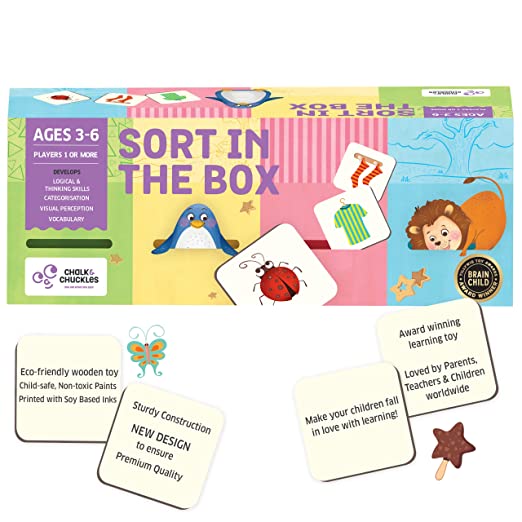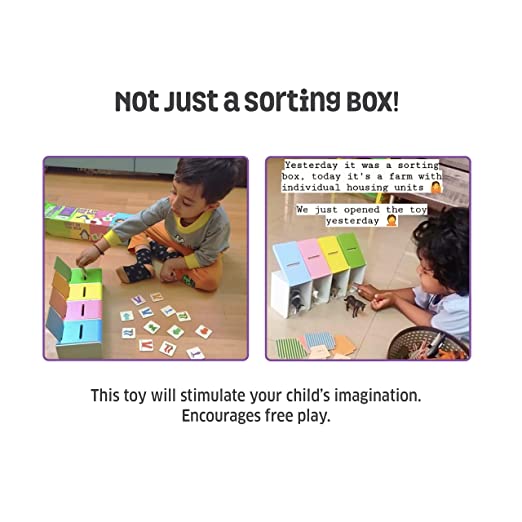 Sale price
Rs. 599.00
Regular price
Rs. 799.00
Tax included.
Sort in The Box
Sale price
Rs. 599.00
Regular price
Rs. 799.00
Product description
Shipping & Return
Product reviews
Early Education Toy - Our attractive 4 slots sorting toy makes learning fun. Sort 60 objects across 12 different categories - animal classification, shapes, visual patterns. Children understand important preschool learning concepts

One Toy Multiple Skills- Preschoolers will develop Problem Solving, Critical Logical Thinking, Observation and Decision Making skills. Build vocabulary with every match and fine motor skill. Reduces screen time, stimulates active engagement & imagination

Best Gift For Boys, Girls 2-5 Years. See children get happy, as they flip open the lids to see the results of their sorting activity. Self correcting answer guide. For more creative fun, find objects around the house and sort them in the box as you come up with your own categories. Promotes free play

Award-winning Game Play - Tillywig Toy Awards BRAIN CHILD Winner. Great Montessori toys for toddlers. Intelligent design promotes progressive play. Start sorting between 2 categories and progress to 3 and 4. Mix them up.

Quality you can trust- Made in India. Safe To Play, Environmentally Friendly- Made of MDF and Non-Toxic paints. Conforms to EN71 and CPSIA Standard. Contains: 1 wooden box, 12 Category cards, 60 Object Picture tiles- all tiles have name words on the back, 1 Answer key.
Refund and Cancellation Policy
Our focus is complete customer satisfaction. In the event, if you are displeased with the services provided, we will refund back the money, provided the reasons are genuine and proved after investigation. Please read the fine prints of each deal before buying it, it provides all the details about the services or the product you purchase.
In case of dissatisfaction from our services, clients have the liberty to cancel their projects and request a refund from us. Our Policy for the cancellation and refund will be as follows:
Cancellation Policy
For Cancellations please contact the us via contact us link.
Requests received later than 14 business days prior to the end of the current service period will be treated as cancellation of services for the next service period.
Refund Policy
We will try our best to create the suitable design concepts for our clients.
In case any client is not completely satisfied with our products we can provide a refund.
If paid by credit card, refunds will be issued to the original credit card provided at the time of purchase and in case of payment gateway name payments refund will be made to the same account.