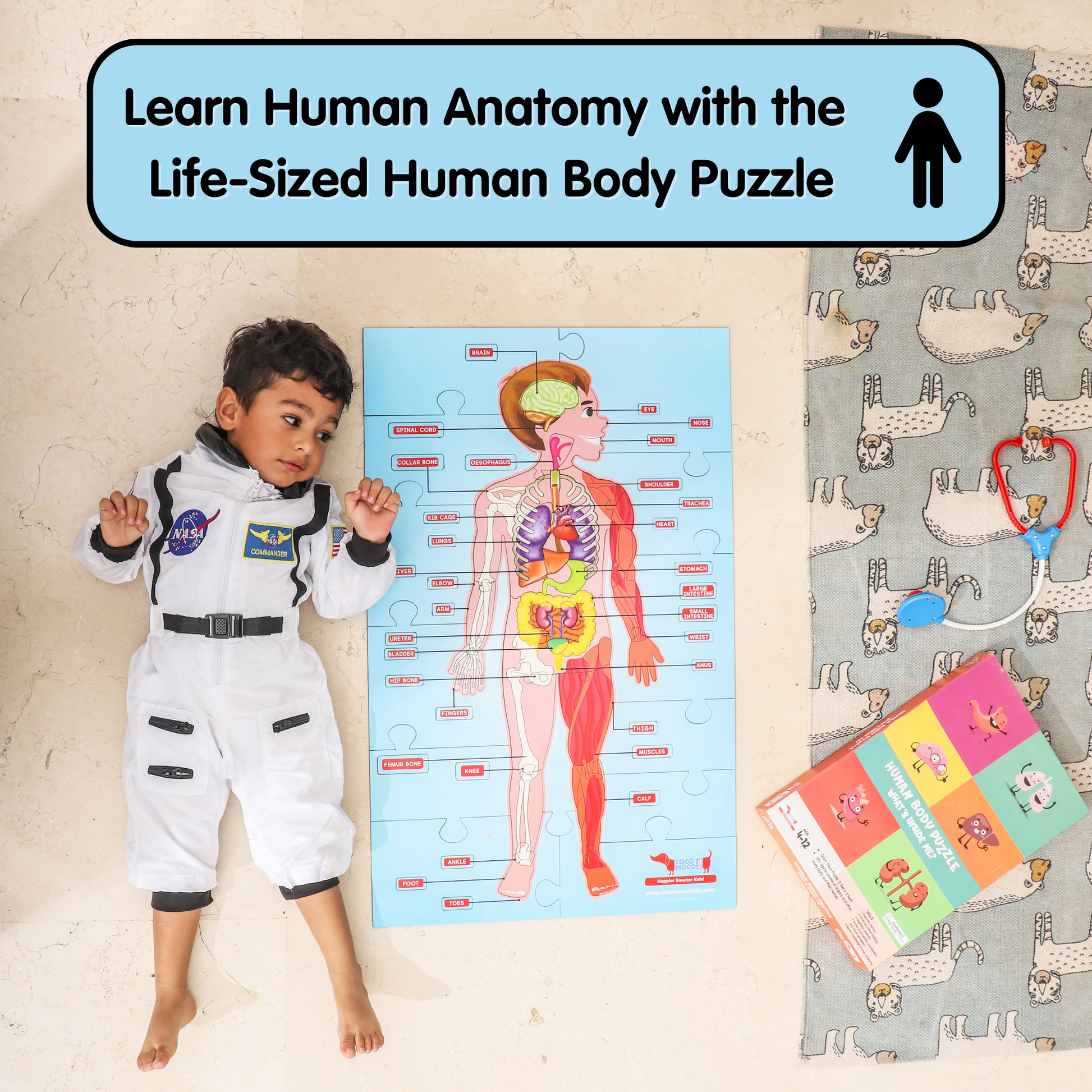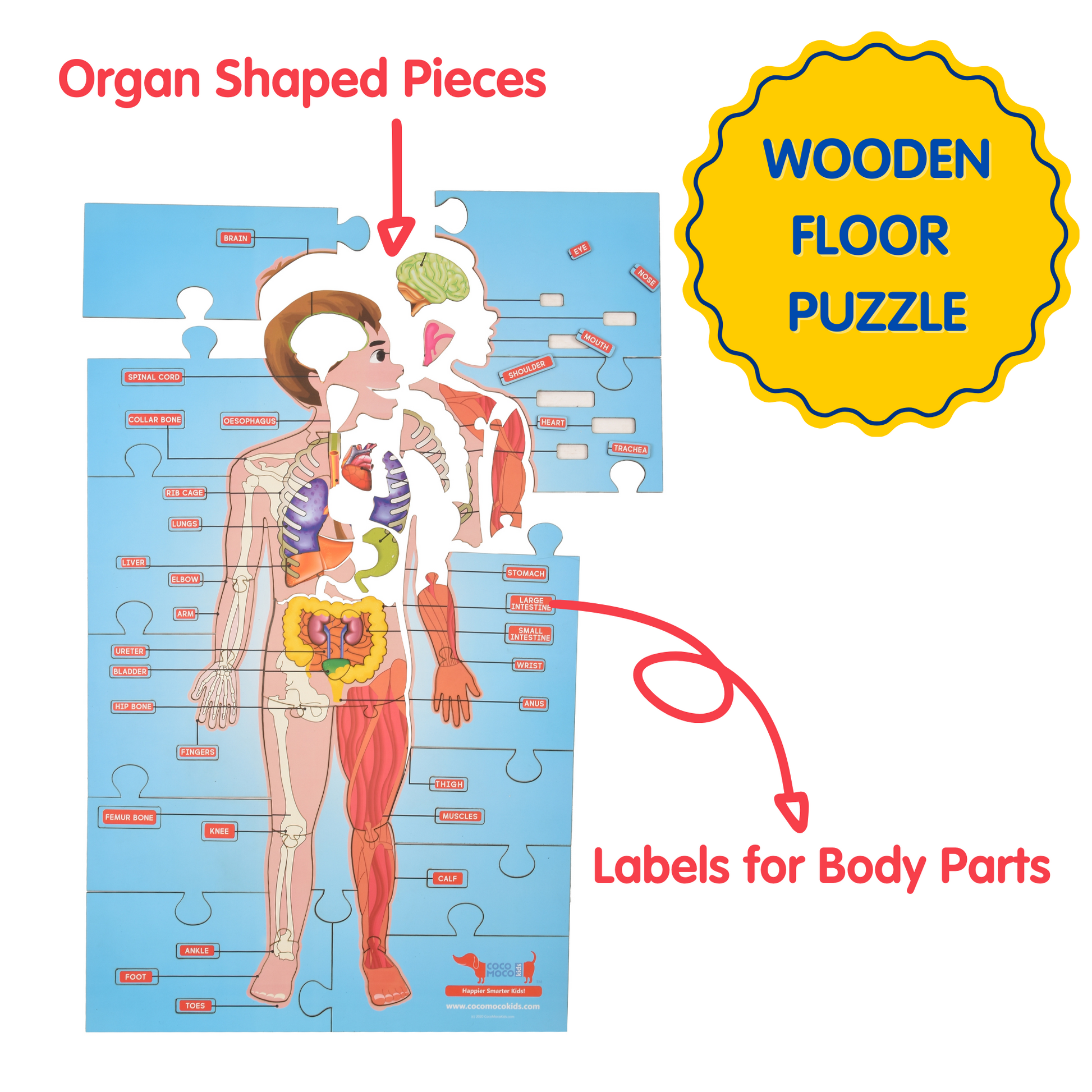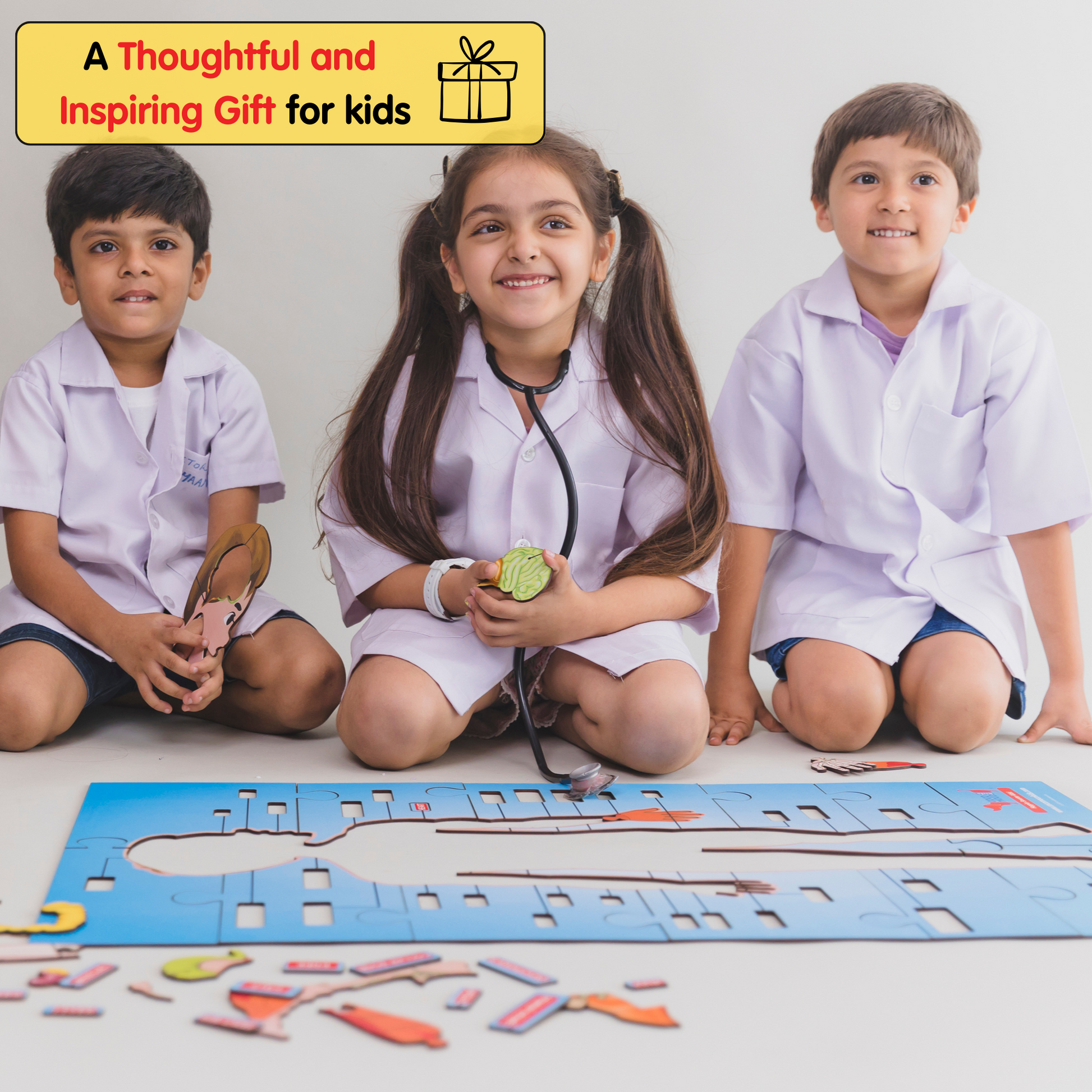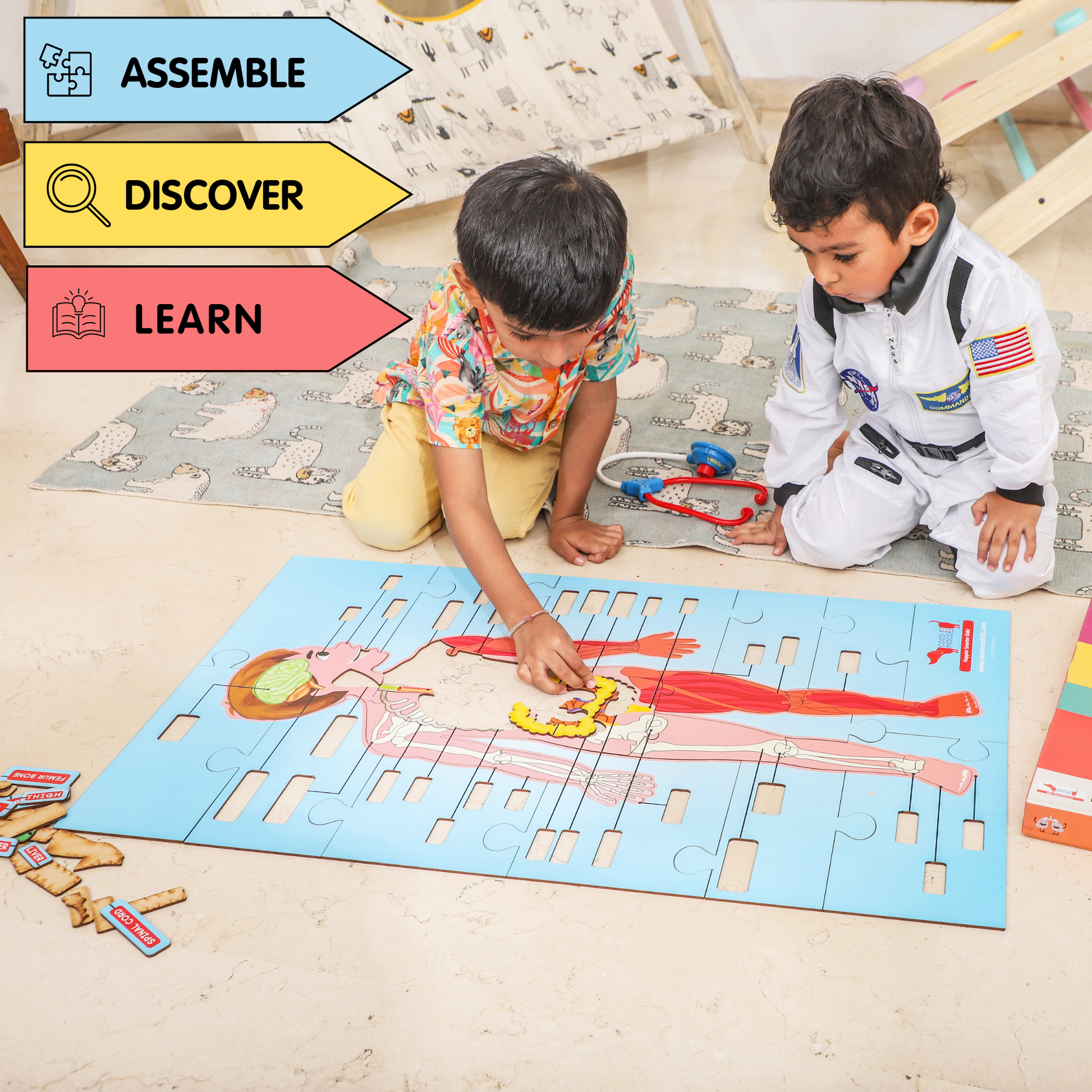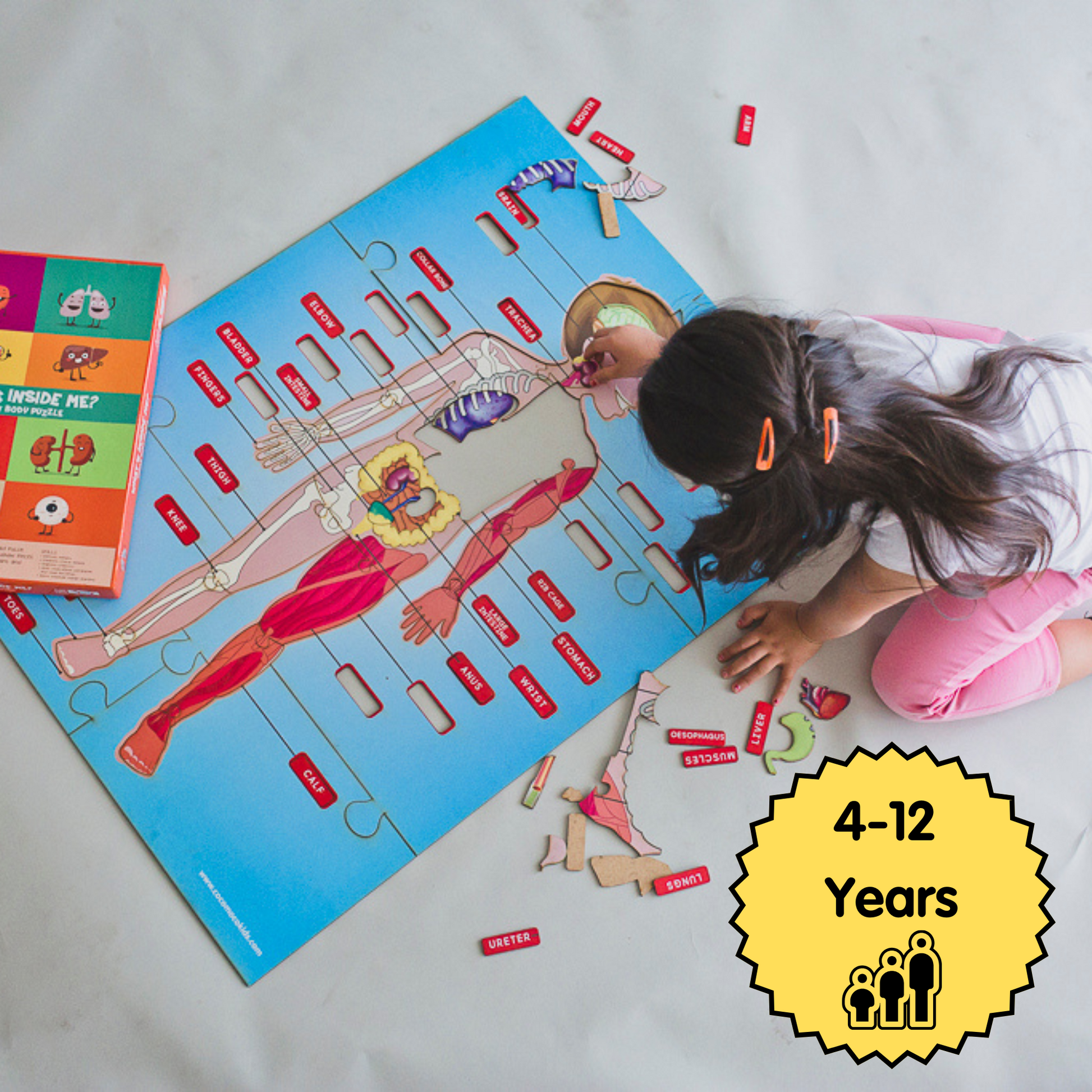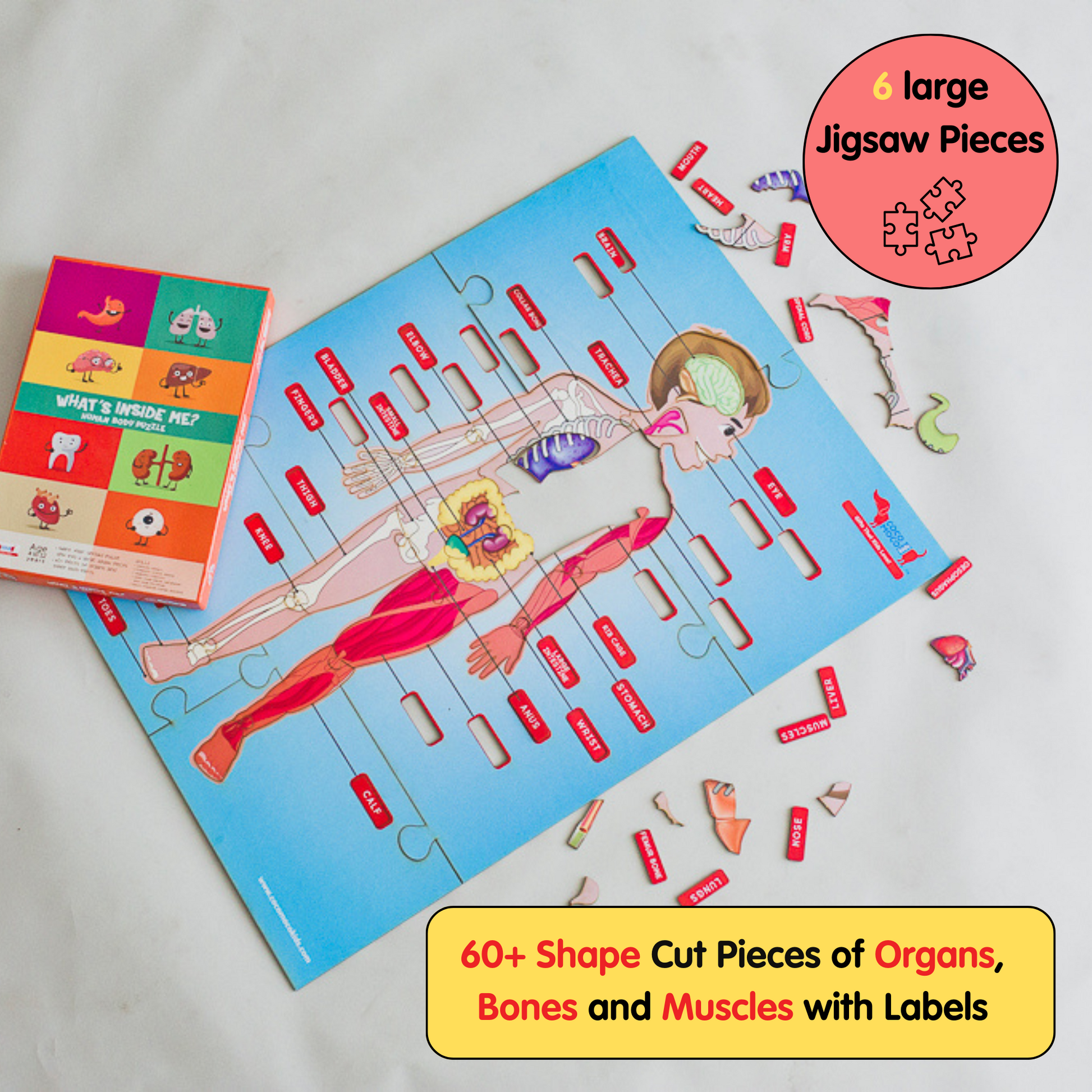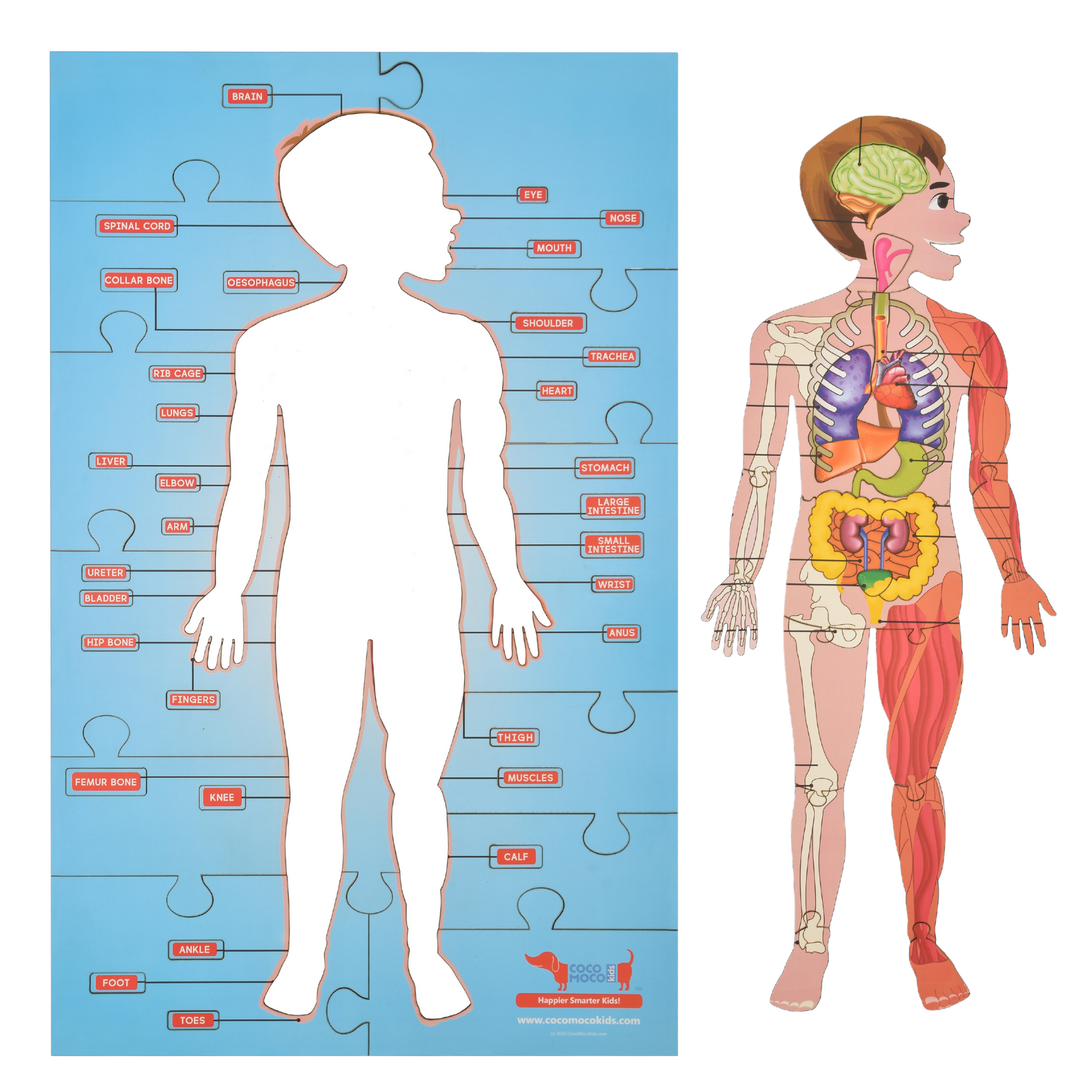 Human Body Floor Puzzle (Wood)
Regular price
Rs. 1,499.00
Sale price
Rs. 1,499.00
Regular price
Rs. 1,499.00
Tax included.
Human Body Floor Puzzle (Wood)
Regular price
Rs. 1,499.00
Sale price
Rs. 1,499.00
Regular price
Rs. 1,499.00
Product description
Shipping & Return
Product reviews
⚡ ULTIMATE HUMAN BODY PUZZLE: Human body parts model consists of a giant floor puzzle made of wood with 60+ pieces
✅ SKILLS: This human body puzzle for kids focuses on boosting their knowledge about human anatomy, improving their problem solving skills, enhancing visual-spatial coordination, developing fine motor skills and hand eye coordination, improving memory and patience. Puzzles are a great tool to teach perseverance and task completion to kids
⚡ AGES: This wooden puzzle is suitable for various ages 2-4 year old toddlers, 5-7 year olds as well as 8-10 year olds
✅ GUARANTEED SAFETY: Our games and toys are manufactured to stringent international quality standards for safe toys such as BIS 9873 ASTM F976, EN 71, ISO and CE mark. Our products are PROUDLY MADE IN INDIA.
🎂 EDUCATIONAL BIRTHDAY GIFT: This body parts toy for kids is a great birthday gift idea for kids. If you're looking for return gifts, birthday gifts and party favours, this is a good gift. Do browse through our entire collection of educational games, toys and return gifts for kids.
✅ UNIQUE ORGAN SHAPED PIECES: Wooden Puzzle is split into 6 large jigsaw pieces and then further cut into 60+ shape cut pieces of organs, bones and muscles with labels! This is a unique puzzle with pieces cut in shape of organs and separate pieces for labels
✅ EDUCATIONAL TOY FOR KIDS: An Essential Addition to Every Child's Toy Collection!
Much more than a Jigsaw puzzle, this giant 3 X 2 feet human body puzzle made of wood will help your child learn human anatomy through play. With 60+ removable organs, bones and other body parts along with their labels, this puzzle is sure to boost your child's human anatomy knowledge and keep them engaged in hours of fun! SKILLS Improves patience, perseverence and memory, Enhances visual-spatial coordination and fine motor skills, improves problem solving skills. AGE: suitable kids aged 4 to 12 years Size: Giant Floor Puzzle Playtime: 25-30 minutes Contents: Giant floor spread wooden puzzle split into 6 large jigsaw pieces, which is further split into 60+ pieces of organs and other body parts Labels.
Refund and Cancellation Policy
Our focus is complete customer satisfaction. In the event, if you are displeased with the services provided, we will refund back the money, provided the reasons are genuine and proved after investigation. Please read the fine prints of each deal before buying it, it provides all the details about the services or the product you purchase.
In case of dissatisfaction from our services, clients have the liberty to cancel their projects and request a refund from us. Our Policy for the cancellation and refund will be as follows:
Cancellation Policy
For Cancellations please contact the us via contact us link.
Requests received later than 14 business days prior to the end of the current service period will be treated as cancellation of services for the next service period.
Refund Policy
We will try our best to create the suitable design concepts for our clients.
In case any client is not completely satisfied with our products we can provide a refund.
If paid by credit card, refunds will be issued to the original credit card provided at the time of purchase and in case of payment gateway name payments refund will be made to the same account.