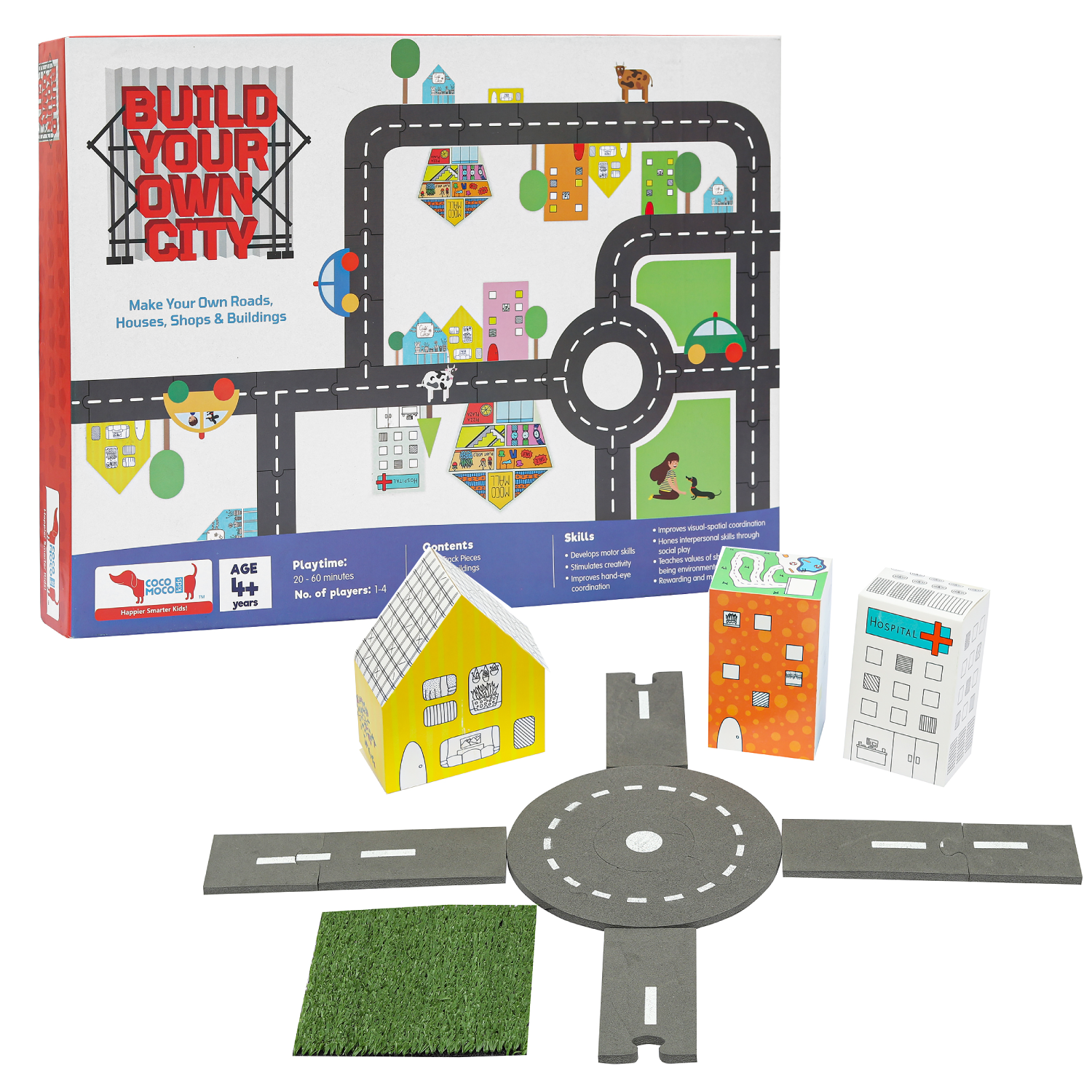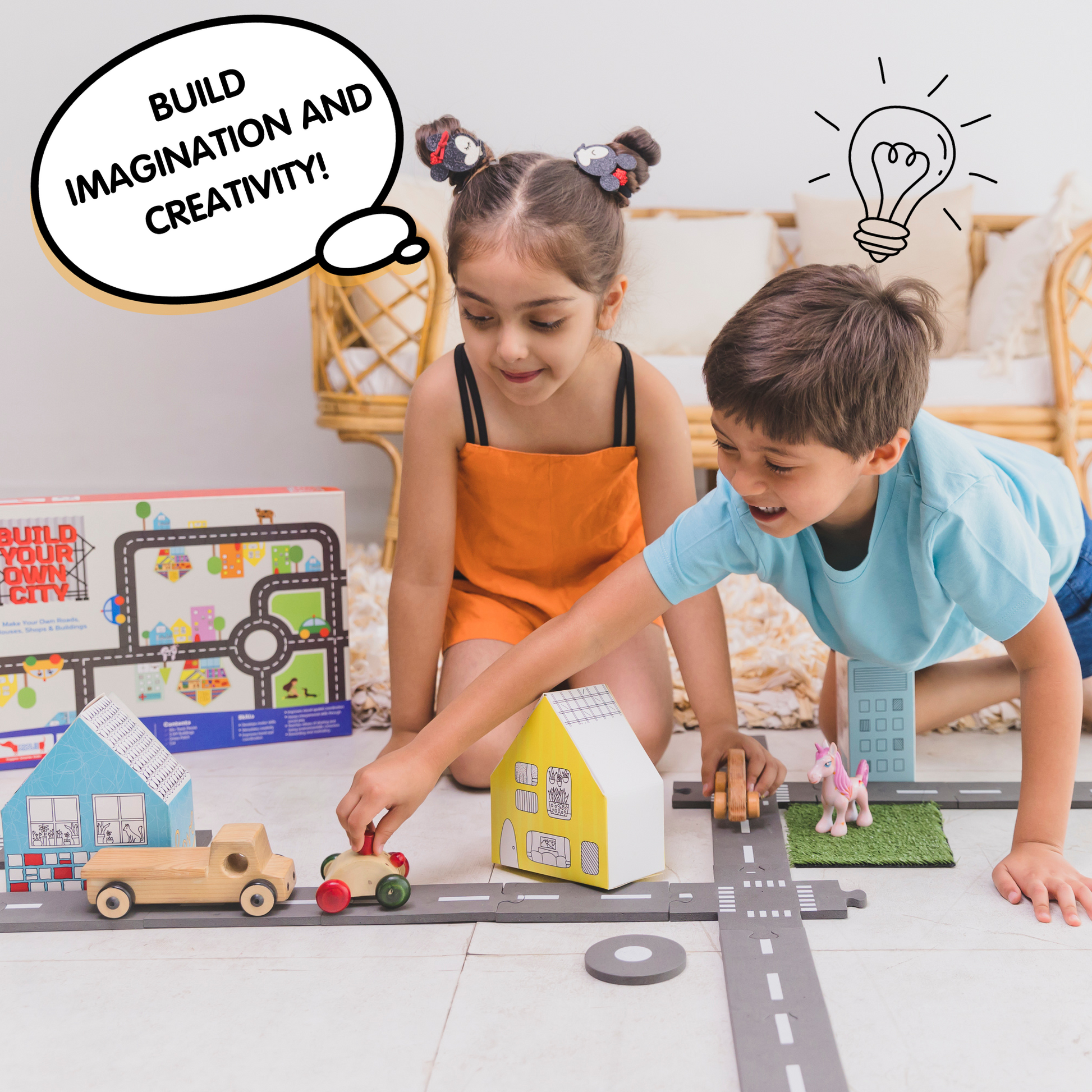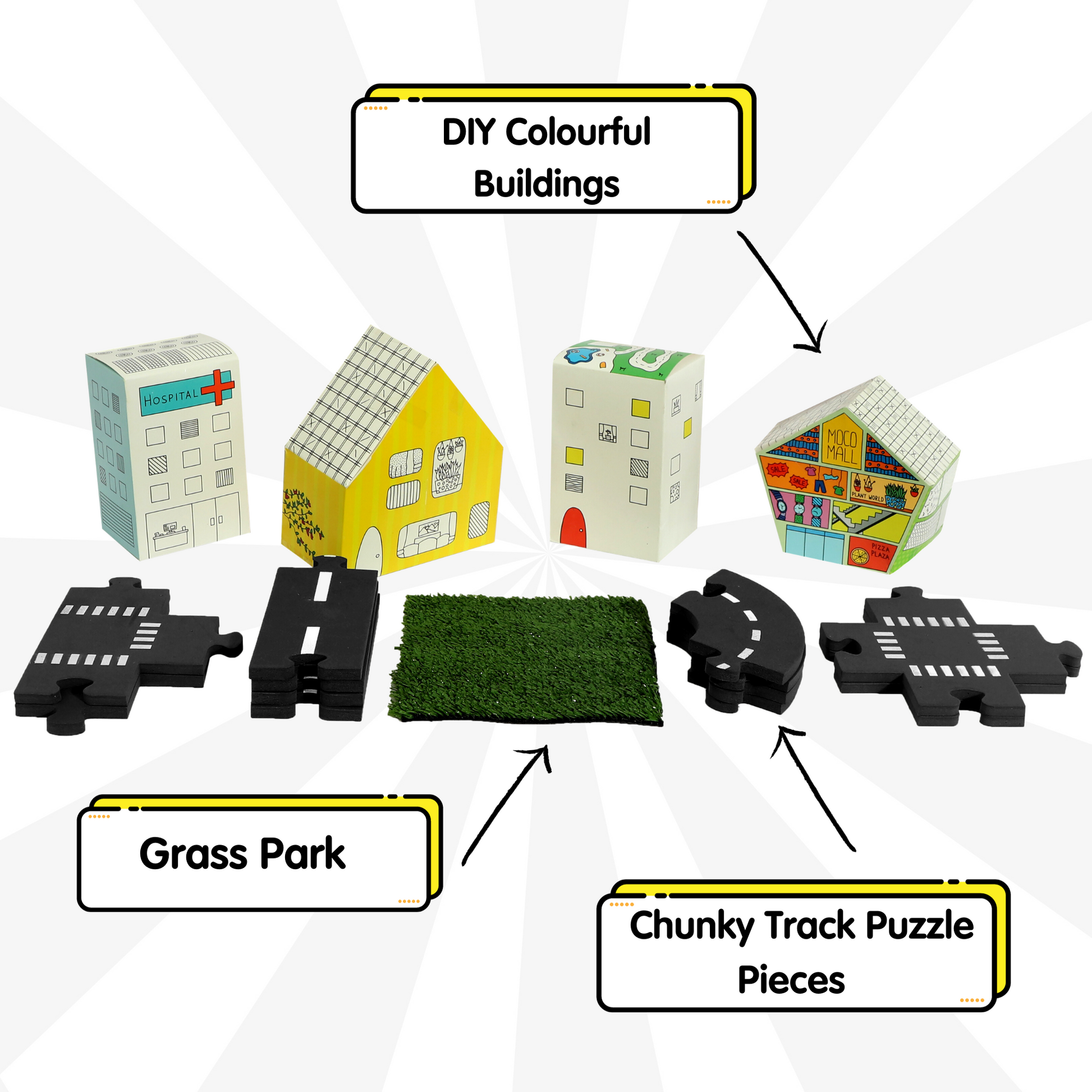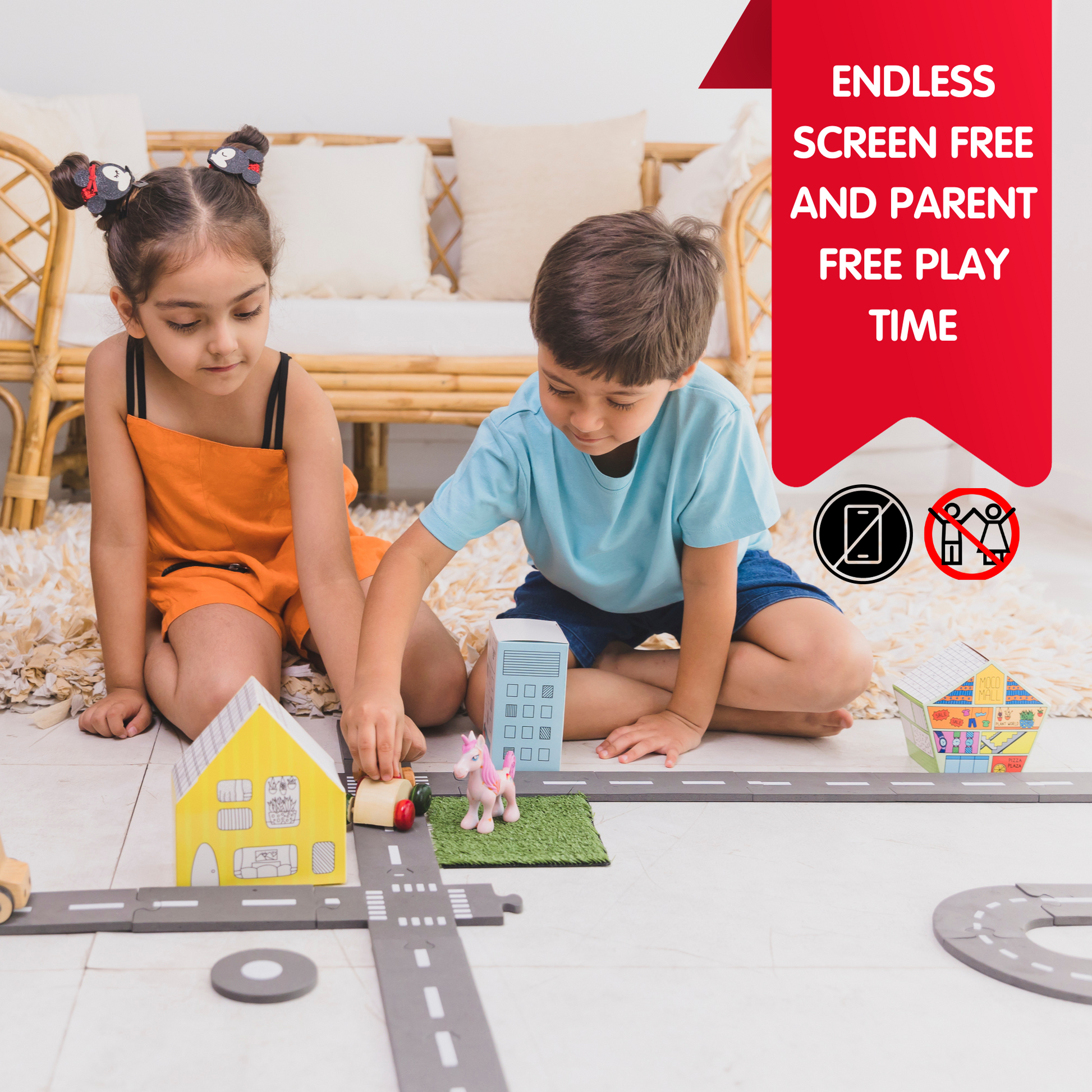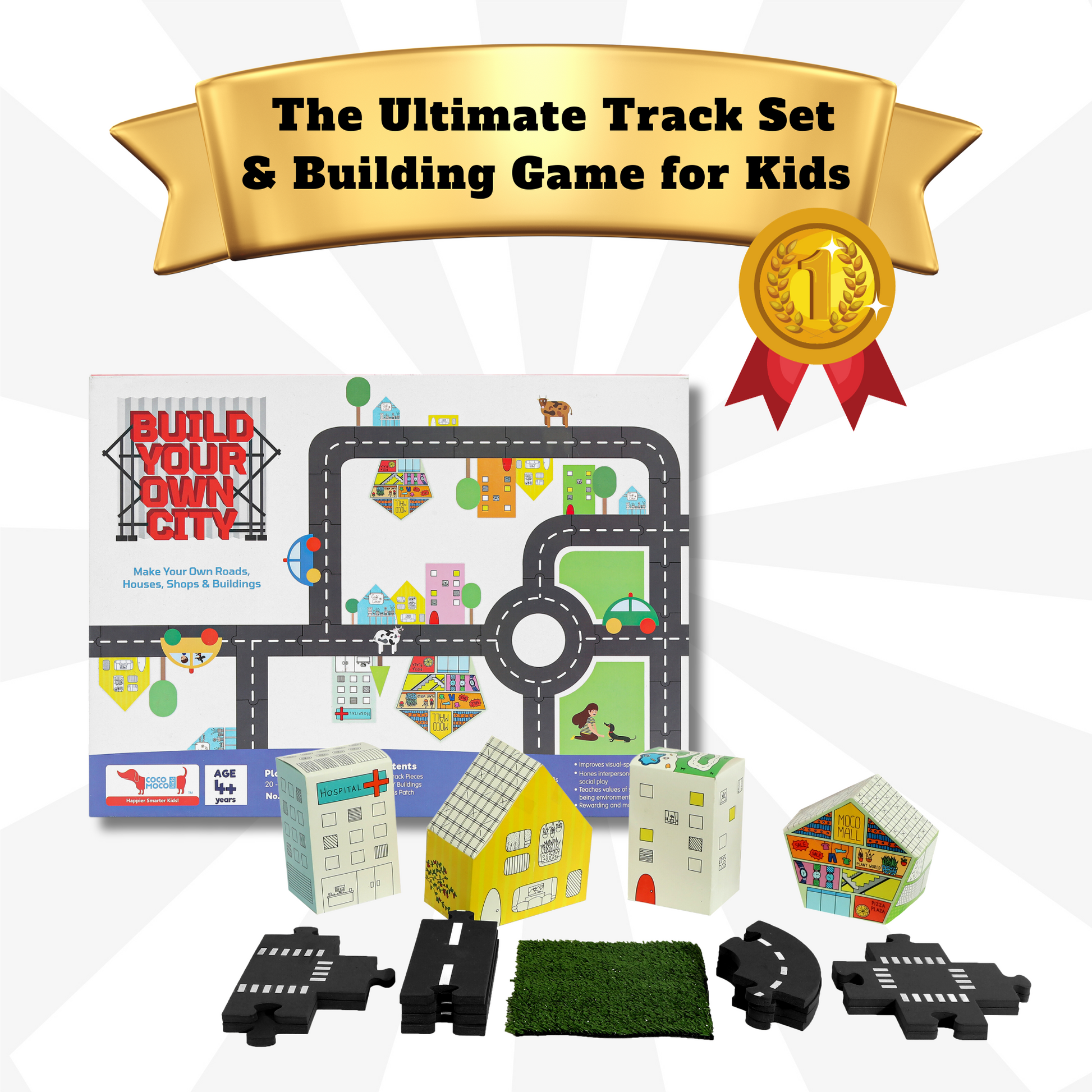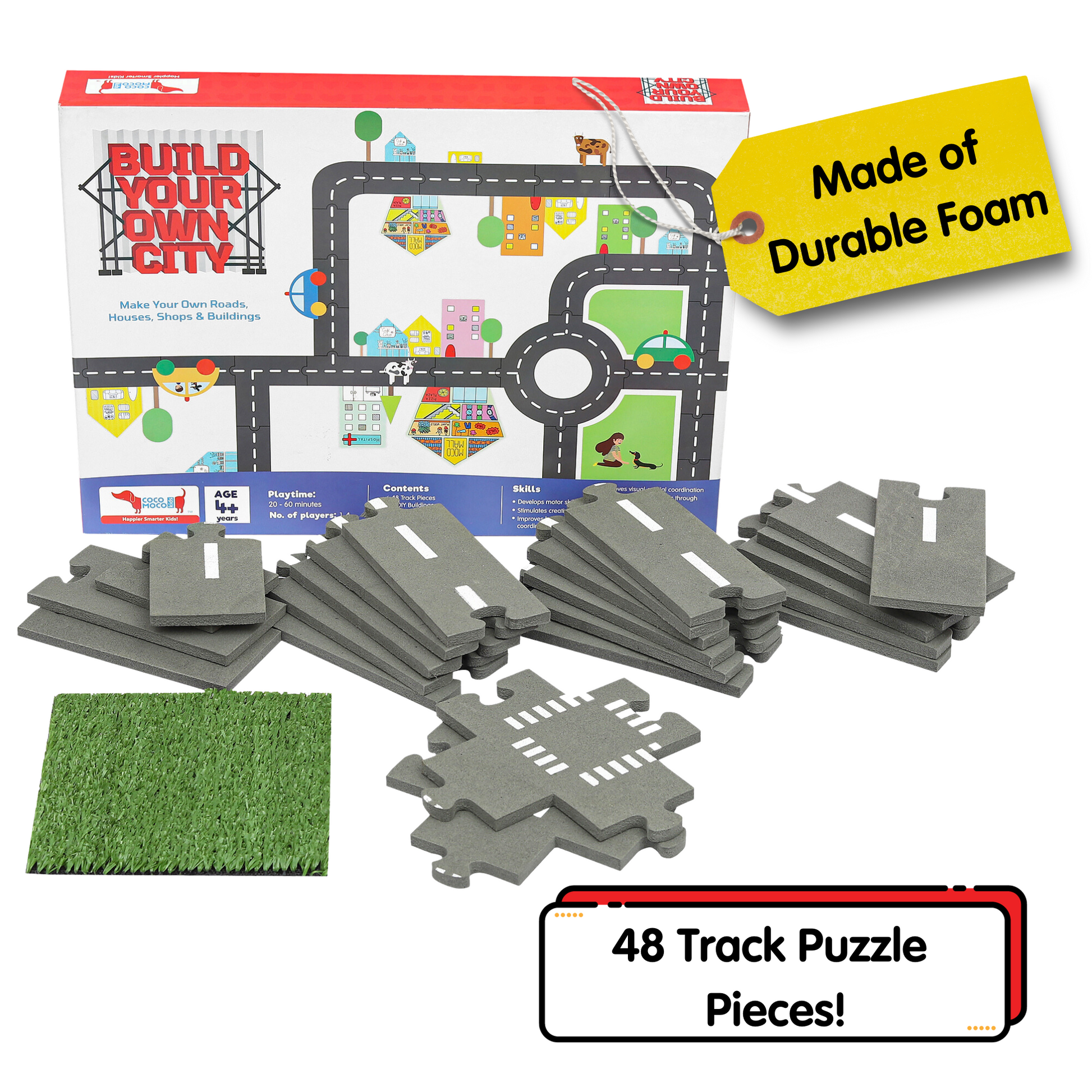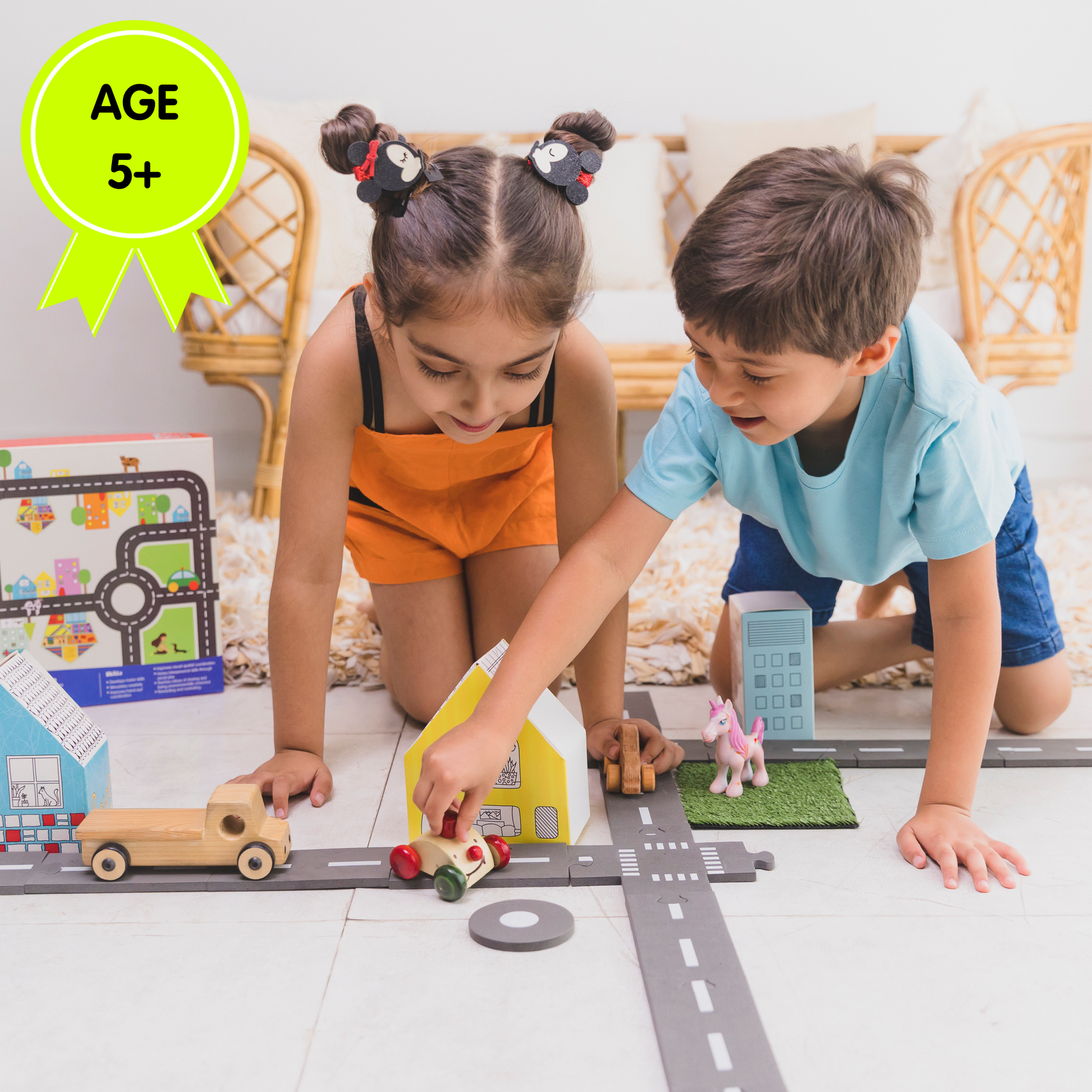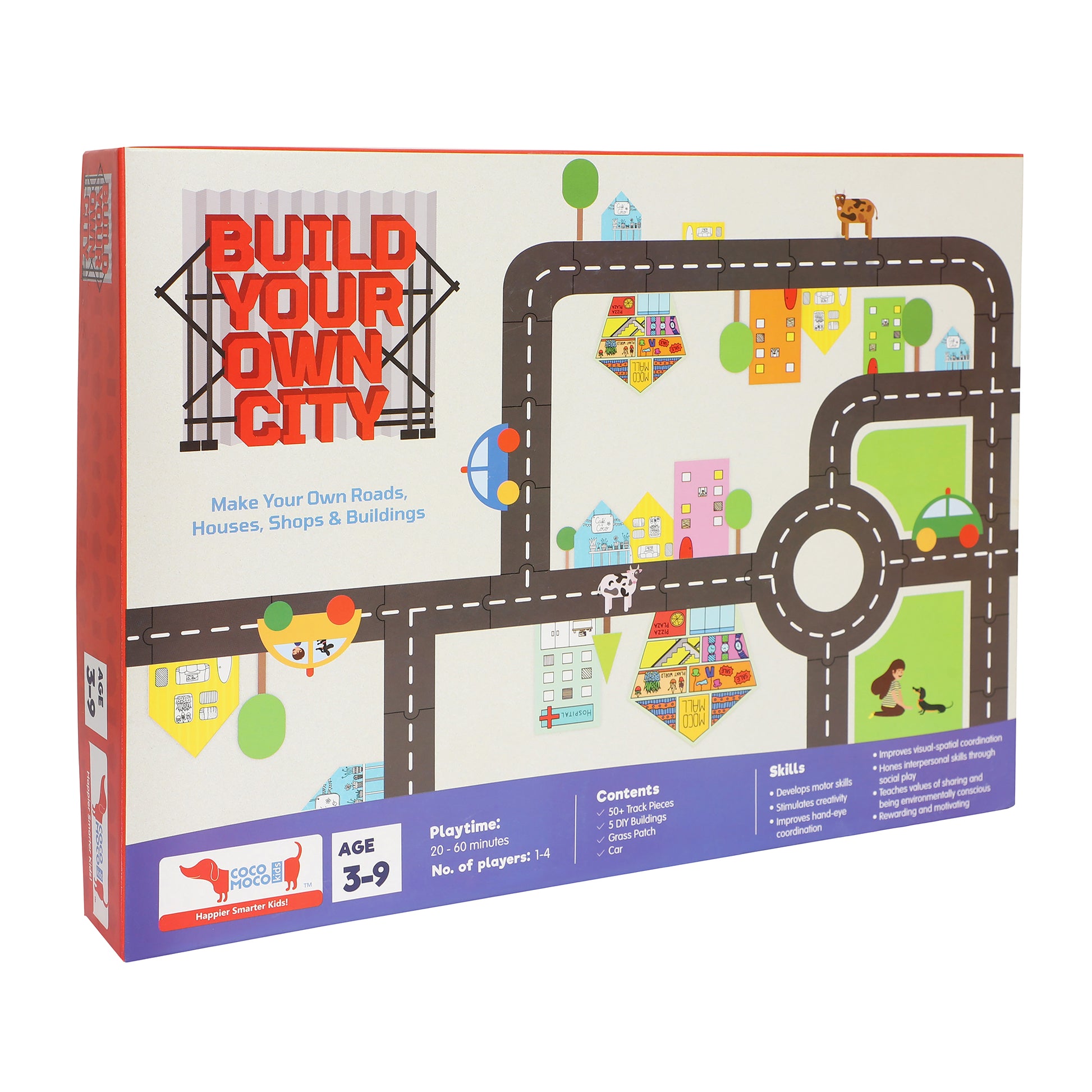 Regular price
Rs. 1,499.00
Sale price
Rs. 1,499.00
Regular price
Rs. 1,999.00
Tax included.
Build Your Own City
Regular price
Rs. 1,499.00
Sale price
Rs. 1,499.00
Regular price
Rs. 1,999.00
Product description
Shipping & Return
Product reviews
🏡 BUILD YOUR OWN CITY KIT: The toy track game contains 1) 48 pieces of road made of thick foam, 2) DIY Buildings x 5, 1 Patch of grass. Make your own city with track toy. gift this track to your kids and let them have their share of unlimited imaginative fun!
🚗 PRETEND PLAY ENGAGEMENT FOR HOURS: Car track sets for kids are their favourite gifts for little explorers! Gift your child this game and see them have endless fun. Kids imagine scenarios on their own and indulge in pretend play games with this game set! This game allows the kids to be creative thinkers and encourages them to think out of the box. Similar to Paw patrol toys set full city.
👷 SKILLS: For young architects and planners! This educational toy ecnourages IMAGINATION! Easily detached and built, kids can build their magic track set as they wish--making them Good Architects! Great for learning--kids learn how to plan cities, build new cities and become great Planners! This fun track car for kids improves their Cognitive Skills!
🎁 UNIQUE BIRTHDAY RETURN GIFTS/ PARTY FAVORS FOR KIDS: Great gifting ideas for boys and girls. Make your kid's birthday party a memorable one by gifting them a track toy! Perfect birthday gift for a child, see all the kids light up with joy getting this fun track. Guaranteed fun for hours!
💯 TRUSTED QUALITY: Proudly Made in India product, the materials used in making this game are of highest quality and child-friendly. Internationally acclaimed, CocoMoco Build your Own City is run through many quality tests like ASTM and EN-71 for USA, Europe, Australia, GCC and India. Trust us! We care!
CocoMoco's Build your Own City is an engaging race track set for kids. Built to engage the kids for unlimited hours. Encourages imagination and creativity as kids build their own city, add DIY buildings, parks and more. There are 48 Road Track pieces made of high quality foam. Includes DIY buildings. An imagination enhancer, this educational toy is great for learning! Kids learn how to place the puzzle pieces properly, they feel a sense of achievement after building the city and this boosts their self-esteem! They learn about architecture and planning building their own cities with this game set. And guess what children? You can even name your own city! Dear Parents! Gift CocoMoco's Build your Own City to your children or to their friends as birthday party return gifts, playdate party favors or random gifts and let the kid's imagination race free with this fun racing track!
Refund and Cancellation Policy
Our focus is complete customer satisfaction. In the event, if you are displeased with the services provided, we will refund back the money, provided the reasons are genuine and proved after investigation. Please read the fine prints of each deal before buying it, it provides all the details about the services or the product you purchase.
In case of dissatisfaction from our services, clients have the liberty to cancel their projects and request a refund from us. Our Policy for the cancellation and refund will be as follows:
Cancellation Policy
For Cancellations please contact the us via contact us link.
Requests received later than 14 business days prior to the end of the current service period will be treated as cancellation of services for the next service period.
Refund Policy
We will try our best to create the suitable design concepts for our clients.
In case any client is not completely satisfied with our products we can provide a refund.
If paid by credit card, refunds will be issued to the original credit card provided at the time of purchase and in case of payment gateway name payments refund will be made to the same account.