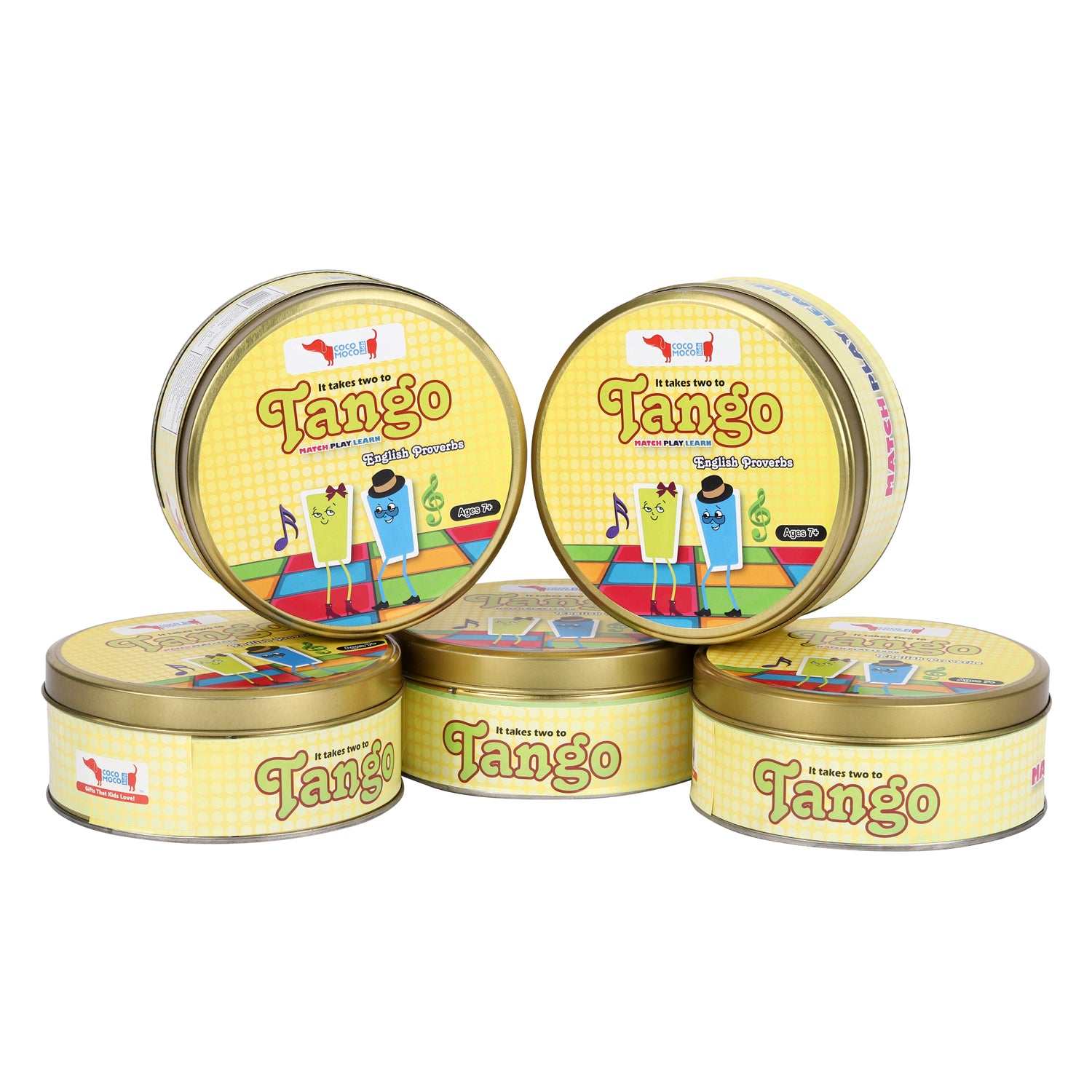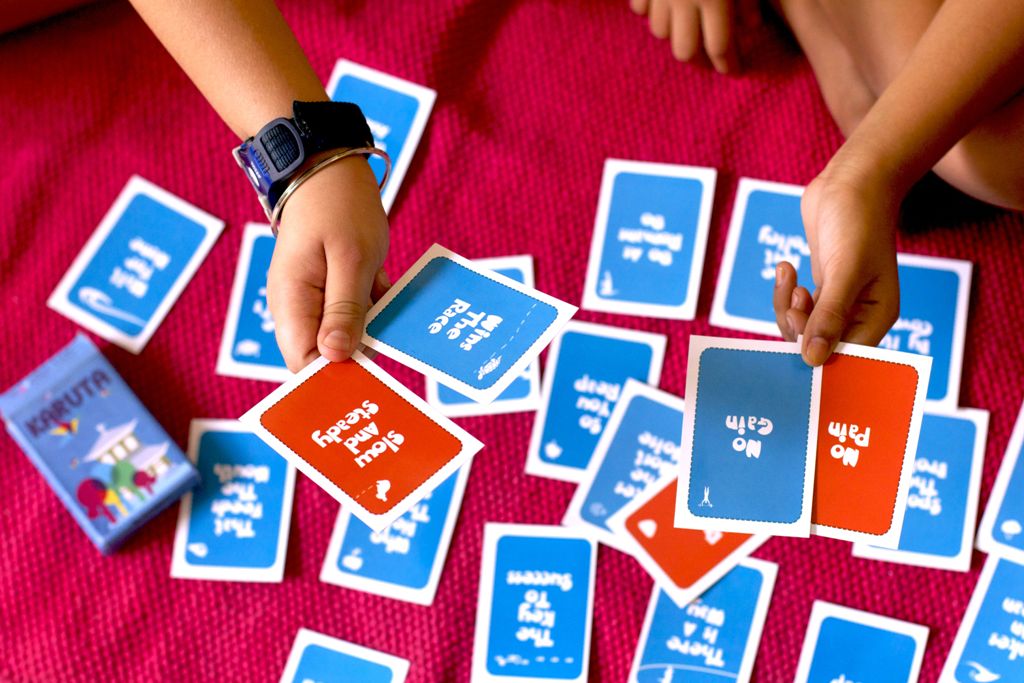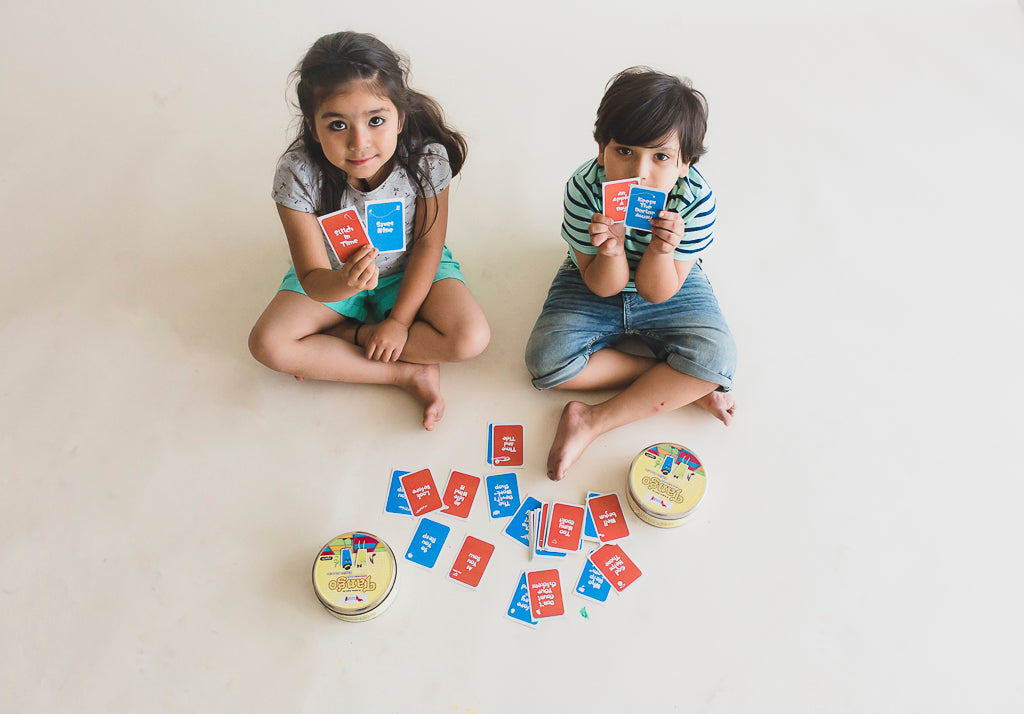 Tango proverbs - Set of 5 pcs
Regular price
Rs. 1,645.00
Sale price
Rs. 1,645.00
Regular price
Rs. 1,745.00
Tax included.
Tango proverbs - Set of 5 pcs
Regular price
Rs. 1,645.00
Sale price
Rs. 1,645.00
Regular price
Rs. 1,745.00
Product description
Shipping & Return
Product reviews
⚡ Matching Cards Game: Learning proverbs made easy through this matching and memory game. Fun Game to play with Family & Friends. Inspired from a traditional Japanese game played among families, this is a great family game!
🎲 GAMEPLAY: This card game set can be played in multiple ways. 1. Match the two halves of a proverb to complete it. First half of the proverb is written on a red card, the second half of the same proverb is written on a blue card. Pull out a red card from the top of the pile, race to spot its second half spread on the floor 2. Play as a memory game by spreading and folding all cards facing down. Find the matching pairs of proverbs.
🎲 NUMBER OF PLAYERS: 1-6; AGES: 5-12 years old. CONTENTS: - 50 cards based on 25 English proverbs split into two cards.
🎂 Perfect Return Gifts / Party favours for Kids Birthday Party! A great gift for any boy or girl.
✅ SKILLS - Refines linguistic expression and cognitive skills - Effectuates interpersonal skills through social play - Boosts knowledge. Learning Games help grasp better and remembering information for longer.
--
A fun Travel Game and a great game to play with Family and Friends. Tango card matching game is based on the traditional Japanese game called 'Karuta' to teach 25 English proverbs split into pairs of cards. With a special emphasis on enhancing expression in language, these cards are neatly designed and split into two bright colours- red and blue. The red cards have the first half of an English Proverb, while the blue cards have the second half of the same proverb. The corresponding cards of the same proverb share a same cute little graphic to keep the game thematic and guide children towards matching the cards. The game includes 50 cards in total and is ideal for home and educational activities at school. It helps hone linguistic expression, boosts knowledge and improves interpersonal skills through social play. Age: 5-12 years, Contents: - 50 cards based on 25 English proverbs split into two. Good Return Gift / Party Favor for kids birthday party!
Refund and Cancellation Policy
Our focus is complete customer satisfaction. In the event, if you are displeased with the services provided, we will refund back the money, provided the reasons are genuine and proved after investigation. Please read the fine prints of each deal before buying it, it provides all the details about the services or the product you purchase.
In case of dissatisfaction from our services, clients have the liberty to cancel their projects and request a refund from us. Our Policy for the cancellation and refund will be as follows:
Cancellation Policy
For Cancellations please contact the us via contact us link.
Requests received later than 14 business days prior to the end of the current service period will be treated as cancellation of services for the next service period.
Refund Policy
We will try our best to create the suitable design concepts for our clients.
In case any client is not completely satisfied with our products we can provide a refund.
If paid by credit card, refunds will be issued to the original credit card provided at the time of purchase and in case of payment gateway name payments refund will be made to the same account.